Deepbridge Launches Innovation SEIS
30-11-2017
We are delighted to advise that we have today launched the new Deepbridge Innovation Seed Enterprise Investment Scheme (SEIS) which will provide seed-stage funding to a diversified portfolio of innovative, technology-focused companies.
The Deepbridge Innovation SEIS replaces the Deepbridge Sci-tech Daresbury SEIS and will seek to fund selected investee companies that possess new and innovative technologies.
The SEIS's overarching focus will be to offer investors a diversified exposure to companies engaged in a variety of technologies, potentially including: energy and resource innovation; medical technologies and diagnostics; business enterprise information technology, data analytics; transport and automotive innovation; instrumentation and control technologies; advanced materials and manufacturing; and robotics, machine learning, and artificial intelligence (AI).
The SEIS will be working with research and innovation organisations, commercial enterprises, academia, venture capital institutions, as well as Government-backed development funding agencies.
Key partners for Deepbridge in sourcing these investments include the National Science and Innovation Campus Sci-Tech Daresbury and digital development experts We Are Nova.
Whilst accessing a portfolio of seed-stage investee companies, investors will also potentially be able to take advantage of the income tax, capital gains tax, and inheritance tax benefits available under the SEIS.
Ian Warwick, Managing Partner at Deepbridge, commented:
"The message from last week's Budget announcement by the Chancellor, Philip Hammond, was clear - as a country we have to invest in the next generation of technology-based businesses that are going to revolutionise the way we live and work. He was also clear on what they see as some of the best ways to fund those companies and subsequently gave considerable support to the EIS/SEIS market, especially in terms of delivering investment to those firms that are pushing the envelope in terms of their technology products and services.
"At Deepbridge we have a huge depth of experience and history of investments in these businesses and this new Innovation SEIS is focused on providing investment to those highly-innovative companies that are developing changing processes, products and ideas, combining that innovation with significant technological advancement."The Innovation SEIS will generally invest in companies possessing significant intellectual property, requiring relatively modest capital at the outset with the express intention of delivering either a product designed to prove concept, a prototype, or a minimum viable product. It is also the express intention of Deepbridge to also consider further funding of the selected investee companies under the EIS, where those companies meet the specific investment criteria of a relevant Deepbridge EIS proposition."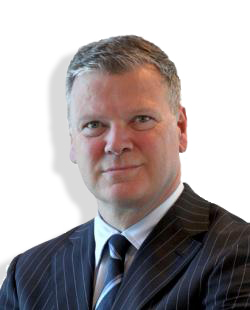 You can download the new Deepbridge Innovation Information Memorandum by clicking here.